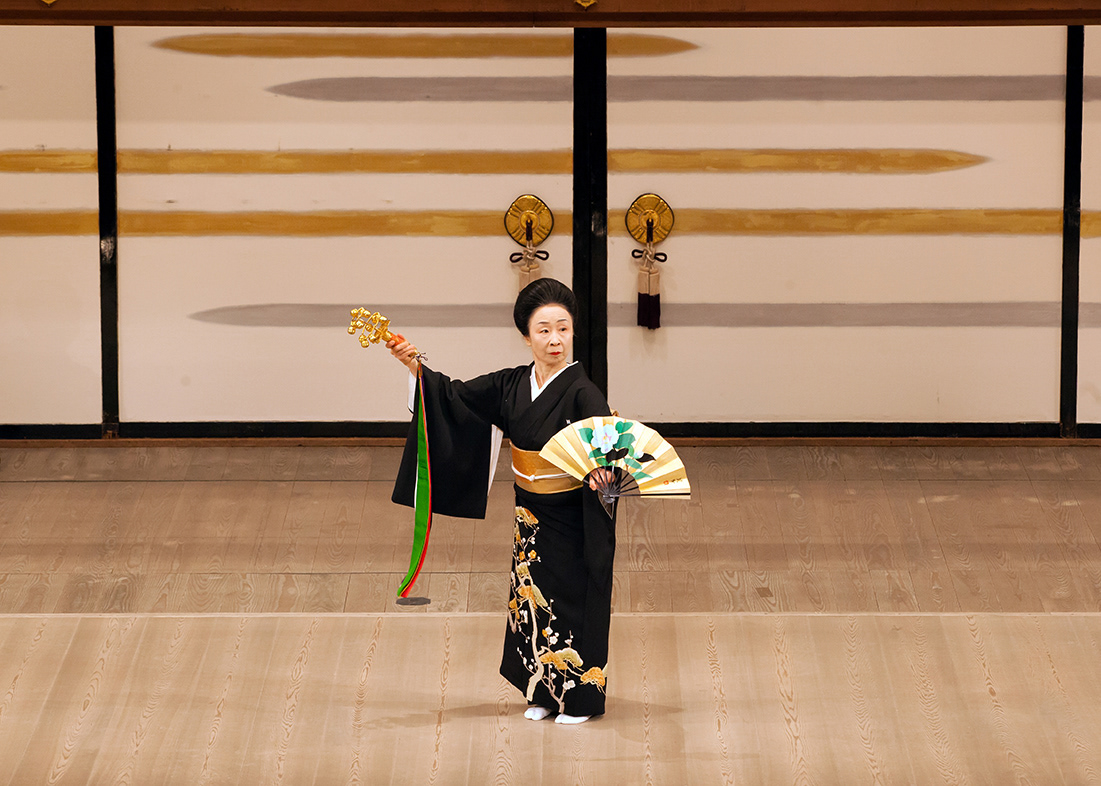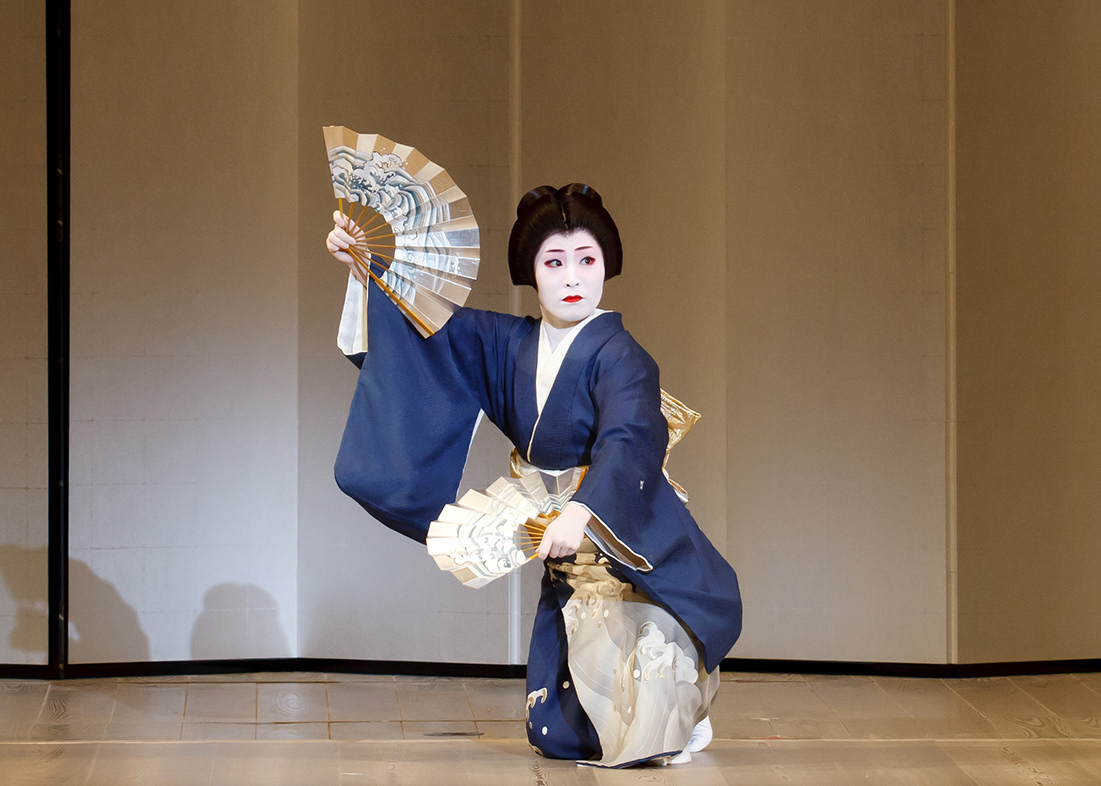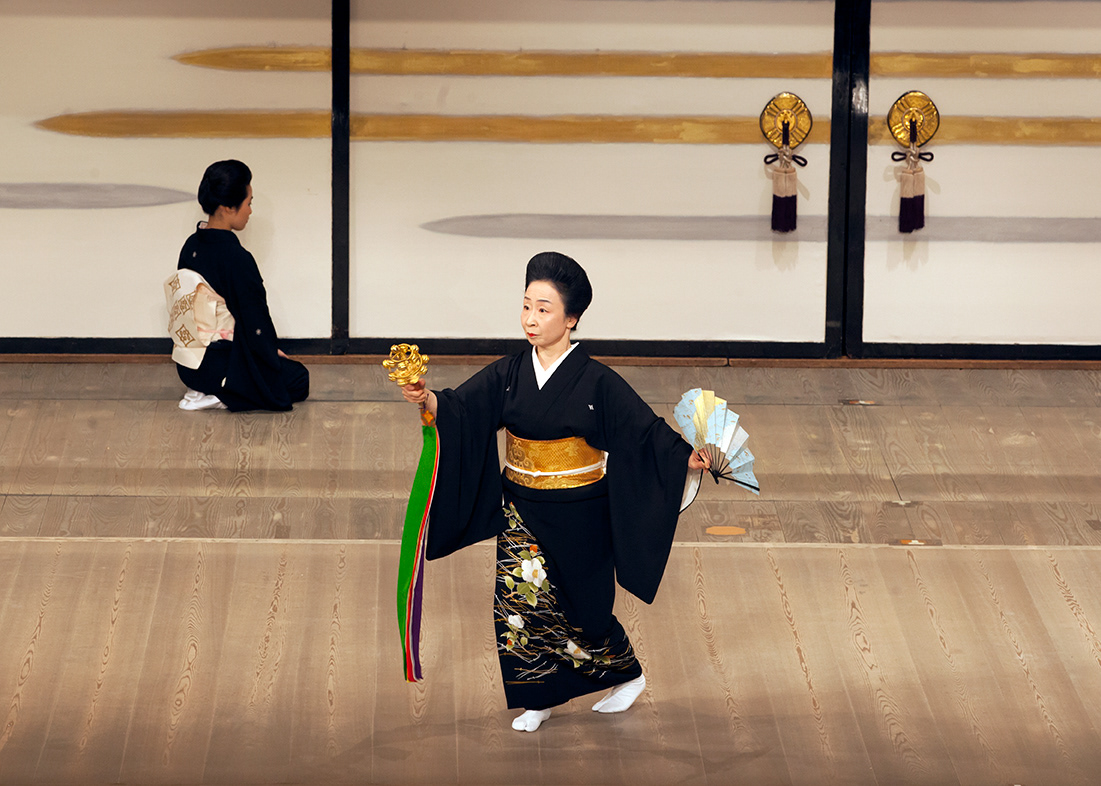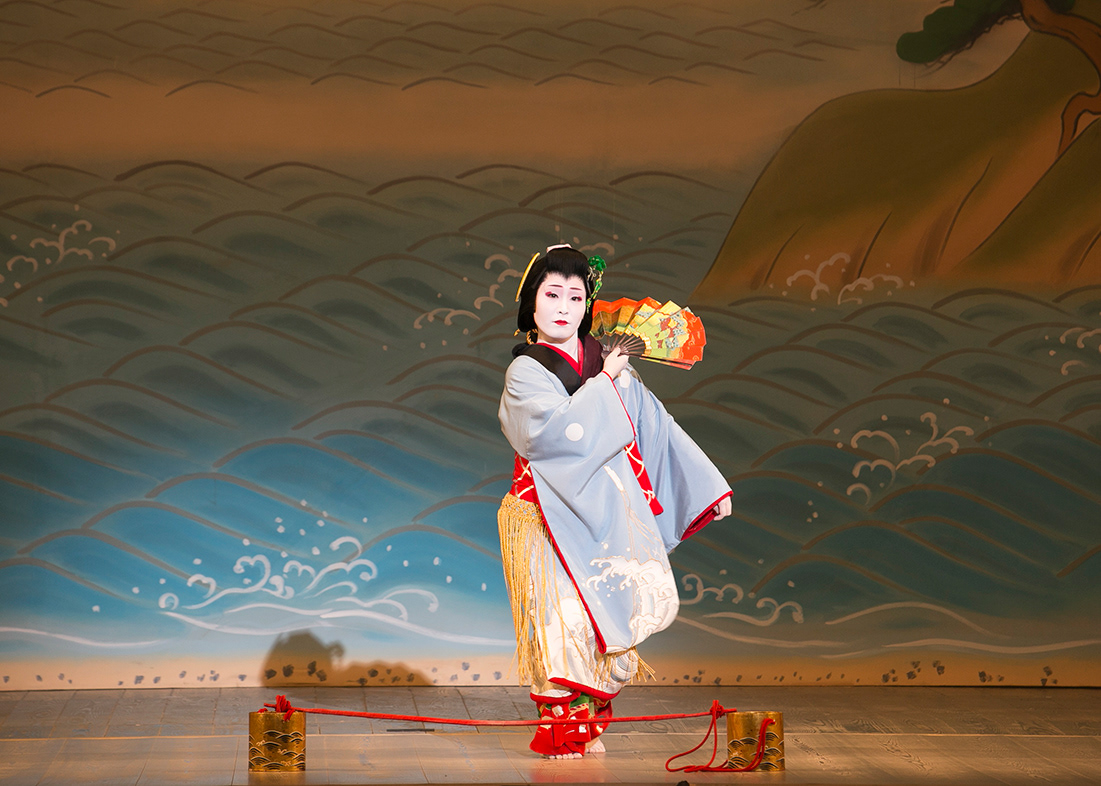 December 1st and Monday, December 3rd, for the first time in Britain, in London & Edinburgh, a Kyo Mai Inoue Ryu Master and designated living National Treasure will perform a unique collection of dances developed in the old capital of Kyoto during the Edo period. Kyo Mai is based on the graceful movements found in Noh but also incorporates dance elements found within such as bunraku in static Noh.
The event will begin with a dance performance from 'National Living Treasure', Inoue Yachiyo V. Following her dance, a short documentary will be shown to elaborate on the ancient dance and provide a brief history of this performing art. Finally, Inoue Yachiyo V's daughter, Yasuko Inoue, will also give a performance. Both of the dances will have musical accompaniment, provided by Shamisen (a traditional Japanese stringed instrument) and Koto, so lovers of traditional Japanese music are also sure to enjoy the event.
Tickets for the event are free; however, we advise to book a ticket online at Eventbrite. 
This is a rare opportunity to see a traditional performance art of this calibre outside of Japan, so don't miss out on this great opportunity.
12月1日(土)と12月3日 (月)に京舞井上流による公演がロンドンとエディンバラで開催されます。 
「京舞」は江戸時代に京都で誕生した日本舞踊の一つで、能を基本とする静的な舞に文楽などの要素も取り入れたしっとりとした舞い方が特徴です。 
人間国宝五世井上八千代師匠による英国での公演は今回が初めてです。 
公演内容は、井上安寿子氏の舞から始まり、京舞の歴史を紹介する短編記録映画の上映、そして最後に井上八千代師匠の舞を予定しています。 
舞の公演では、三味線やお箏の演奏もあるので、日本の伝統的な音楽も楽しめます。是非ご参加下さい。
本イベントは無料公演となりますが、Eventbrite(オンラインブッキングサイト)からお席を確保されることをお勧めいたします。
人間国宝による公演は貴重な機会ですので、ご興味のある方は是非ご参加下さい。